CBT Orange County
Errol Philip, Ph.D.
Dr. Errol Philip, is a health psychologist and co-founder of the Cognitive Behavioral Therapy Center of Orange County. He received his doctorate in Clinical Psychology at the University of Notre Dame and completed his clinical training as an intern at the Yale University School of Medicine.
His research and training focused on how individuals cope with cancer and the long-term issues associated with survivorship.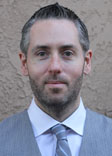 Following graduation, Dr. Philip completed a three-year fellowship in Cancer Prevention and Control at Memorial Sloan-Kettering Cancer Center, one of the top cancer centers in the United States. At Sloan-Kettering, Dr. Philip served as Chief Clinical Research Fellow and expanded his research and clinical expertise to include weight-management and nutrition. As a practicing clinician, Dr. Philip possesses extensive expertise helping individuals cope with sudden life transitions such as chronic or life-threatening illness, as well as chronic pain, depression and anxiety. As part of his specialization in weight management and weight-loss, Dr. Philip has received training in the emerging field of behavioral nutrition from the founder of this innovative approach to health and diet.
Dr. Philip's clinical and research activities have received numerous accolades. He has been an invited speaker at conferences and his work has been featured in media outlets. In 2012, Dr. Philip became the first two-time winner of the American Psychological Association's graduate student award, and has also collected several honors from the Society of Behavioral Medicine. He is originally from Australia and now lives in Southern California with his wife and young son.
Sean Ransom, Ph.D.
Dr. Sean Ransom, co-founder of the Cognitive Behavioral Therapy Center of Orange County, received his Ph.D. in clinical psychology from the University of South Florida, where he studied how individuals experience positive growth and change as a result of difficult experiences such as medical illness. He has also studied how culture influences aggression and violence as well as quality of life in medical illness. His research has been published in top journals in the field and he has presented nationally and internationally on coping and resilience.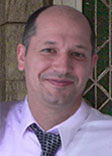 Dr. Ransom received further training in Cognitive Behavioral Therapy during his clinical internship at the Robert Wood Johnson Medical School (now part of Rutgers University) and later at the Beck Institute for Cognitive Behavior Therapy, where he received training from Aaron Beck, founder of CBT. He has been faculty at several universities, including his present appointments at the Tulane University School of Medicine in the Department of Psychiatry and Behavioral Sciences and the LSU Health Sciences Center in the Department of Psychiatry, where he trains psychiatry residents in how to administer CBT.
In 2012, Dr. Ransom founded the Cognitive Behavioral Therapy Center of New Orleans and has subsequently co-founded the Cognitive Behavioral Therapy Center of Hawaii and, most recently, the Cognitive Behavioral Therapy Center of Orange County. He provides on-demand clinical services at the Orange County location for individuals interested in his research-proven One-Session Treatment Program for Phobias, a four- to five-hour treatment program that results in the complete elimination of specific phobias (e.g., blood/injection phobia, fear of animals, fear of heights, fear of flying) in a single extended session.
(Read about how Dr. Ransom helped Julie Landry overcome a lifelong fear of lizards in her powerful blog post from 2015.)
May Kim, Ph.D.
Dr. May Kim is a licensed psychologist in CA and received her Ph.D. in Clinical Psychology at the University of Notre Dame where she trained primarily in cognitive-behavioral interventions for mood and anxiety disorders for adults.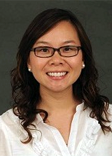 She completed a generalist clinical psychology internship at the James H. Quillen Veterans Affairs Medical Center in Johnson City, TN and then completed a postdoctoral fellowship at the VA San Diego Healthcare System where she specialized in evidence-based therapy practices for couples and primary care mental health integration. She is currently a full-time staff psychologist at a hospital in the Inland Empire where she works with individuals and couples struggling with depression, anxiety, posttraumatic stress disorder, substance abuse, adjustment issues, chronic pain, and relationship distress. All of her academic and clinical training programs are APA-accredited.
Dr. Kim also has a special interest in cultural diversity issues and ethnic minority mental health. She has published in several academic outlets on the impact of culture-specific risk and resilience factors (e.g., parent-child acculturative differences, racial/ethnic discrimination, bicultural competence, and family support) on mental health of ethnic minority populations.
Dr. Kim sees patients at the Cognitive Behavioral Therapy Center of Orange County on alternate Fridays.
Psychotherapy Fees
We use a sliding scale based on income and number of dependents. Maximum self-pay fees for psychotherapy are as follows
$185 for a 60-minute session
$280 for a 90-minute session (includes all couples therapy sessions)
Insurance
The Cognitive Behavioral Therapy Center of Orange County accepts only self-pay patients at this time. We are happy to provide all information necessary to help you file for out-of-network benefits from your insurance provider.
Location & Contact Information
The Cognitive Behavioral Therapy Center of Orange County is located in the Brea Place complex on S. State College Blvd. near the Brea Mall. New patients are now being accepted. Call today to schedule a free 25-minute, in-office consultation to see how our services may best serve you.